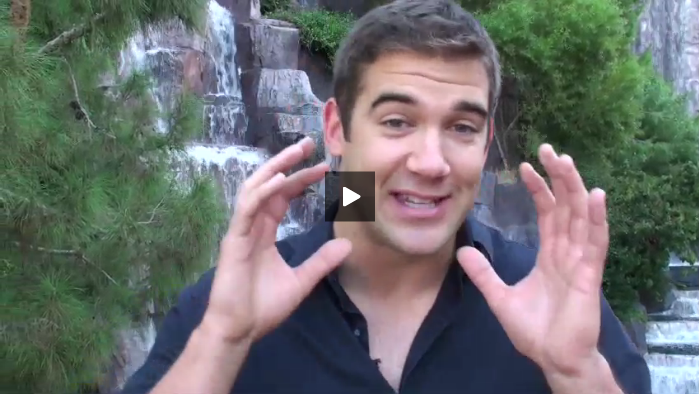 I'm currently going through Lewis' program
LinkedInfluence 2.0
, and I rarely go through programs myself anymore (usually my assistant does).
But there's a reason why…
A few years ago, Lewis came to me and asked me to help him with the Promo Video for LinkedInfluence (the first version). I was honored and jumped at the assignment! I wrote out the script for a video that included a bit of Lewis' personal story, some of the biggest LinkedIn statistics at the time, and who/how they can benefit from Linkedin. But it was missing something…
Proof
I needed testimonials & case studies. You know, real life success stories of every day people! I relayed this to Lewis over the phone and a few hours later he sent me an email. I was floored!
Lewis had posted a quick post on his blog asking people for their success stories from using Linkedin. There were over 50 comments from business owners, entrepreneurs, high-level execs, and others in just under one hour! Amazing.
Needless to say, LinkedInfluence 1.0 went on to be a huge success. The proof that this stuff works and Lewis knows how to teach it was right there. For me to take the time and learn straight from Lewis, it's worth it.
So, I want to extract one of the most powerful strategies that Lewis teaches in
LinkedInfluence 2.0
, you ready?
Groups
When you understand how to harness LinkedIn Groups properly, you can use it for list building and effortlessly sending traffic. Here are some steps to take…
Sign in to Linkedin.com
Make sure your Profile is up to date first ( go through Lewis's Linkedin Profile Checklist first!)
Identify your Target Audience (ex: Real Estate Professionals)
Create a group for them (ex: Real Estate Marketing)
Fill out the details and get clear on what value your group will provide to everyone
Start to join other groups where your target audience is already hanging out and connect
Build your group! Connect with others and get them to find and join your group
Email your group! As your group goes, you'll be able to email them directly! <—-This is how you build your email list!
Do your own celebratory dance. Then rinse and repeat.
But there is so much more! Hop on over to the presentation by Lewis and find out exactly why LinkedIn should be part of your business strategy.
Cheers,
--------------------------------------